Busing routes are determined each year based on the location of registered students. Our staff will begin plotting routes after the registration deadline of August 3, 2018 has passed. We cannot determine pick up locations until this time as we won't know where everyone is coming from. Walking distances of 10 minutes or up to 700 meters should be expected. Students are expected to be at their designated stop 5 minutes before pick up time.
Our primary focus of service area is Guelph; however, there may be an opportunity to have the bus come outside of this area. Once we have a rough route in place we will be able to determine if (A) we have enough time to extend our service area & (2) we have room on the bus.  We are asking that families residing on the outskirts of Guelph still register their child for busing.  This way we have all the information and can make quick decisions on the best route to take.  If after you have registered and paid your deposit it is determined we cannot provide service to you, a full refund will be issued.
Once you have completed the fillable form, please remember to SAVE the document. You may submit your registration by e-mailing your form as an attachment to: [email protected] OR printing the document and mailing it to:
Next Stop School Busing
P.O. Box 71120  Maplehurst
Burlington, ON    L7T 4J8
www.NextStopBusing.com              905.565.7083           [email protected]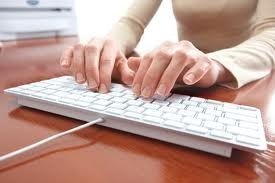 Next Stop was founded in 1994 with a key purpose, to provide children with a safe ride to school. Two working mothers joined forces to create a solution to bus their school aged children to and from school. 20 years later, this vibrant growing family business has travelled 1 million plus kilometres moving over 4000 students to and from school and extracurricular activities.